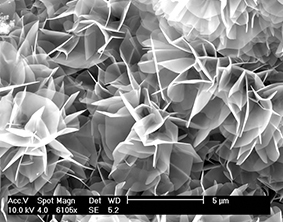 World's first successful direct synthesis of few layer graphene without any substrate and catalyst.

Incubation Alliance developed the world's first bulk synthesis of graphene without substrate and catalyst. We also produced various products using the synthesized graphene.

In addition, we were also successful in the production and commercialization of carbon nanotube (Graphene Tube®) and graphene coated carbon fiber cloth with unique structures.

We are developing various heat dissipation parts for smartphones, tablets, personal computers, LED lights. Also, development of materials for battery electrodes, brushes for motors and generators, various shield materials and medical equipment is in progress.