About GRAPHENE FLOWER
GRAPHENE FLOWER
This is a massive graphene synthesized with InALA process without using substrate/catalyst. It is commercially named "GRAPHENE FLOWER" (registered trademark), since its shape immediately after synthesis looks like flowers. Each piece with the appearance of a flower petal is graphene piece. This is a directly synthesized graphene material based on bottom-up system, not that made by defoliation from graphite, etc. nor that made by expansion from a graphite intercalation compound. InALA process enables the direct synthesis of graphene with between monolayer to several layers.
---
◎This is graphene that has grown like flowers.
---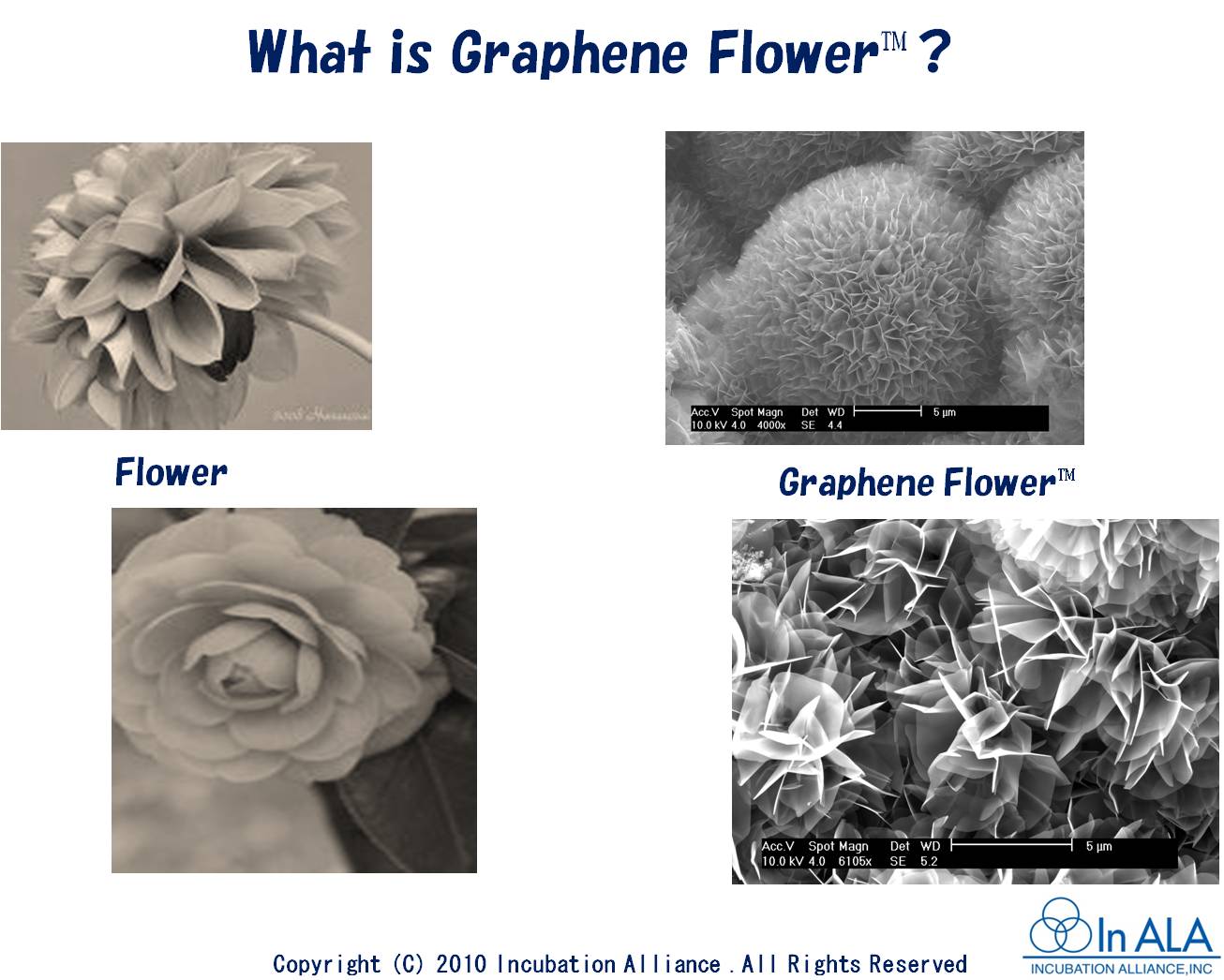 Figure: Natural flower and GRAPHENE FLOWER (the former is the photograph of an arranged flower.)
---
◎This is graphene with high crystallinity.
---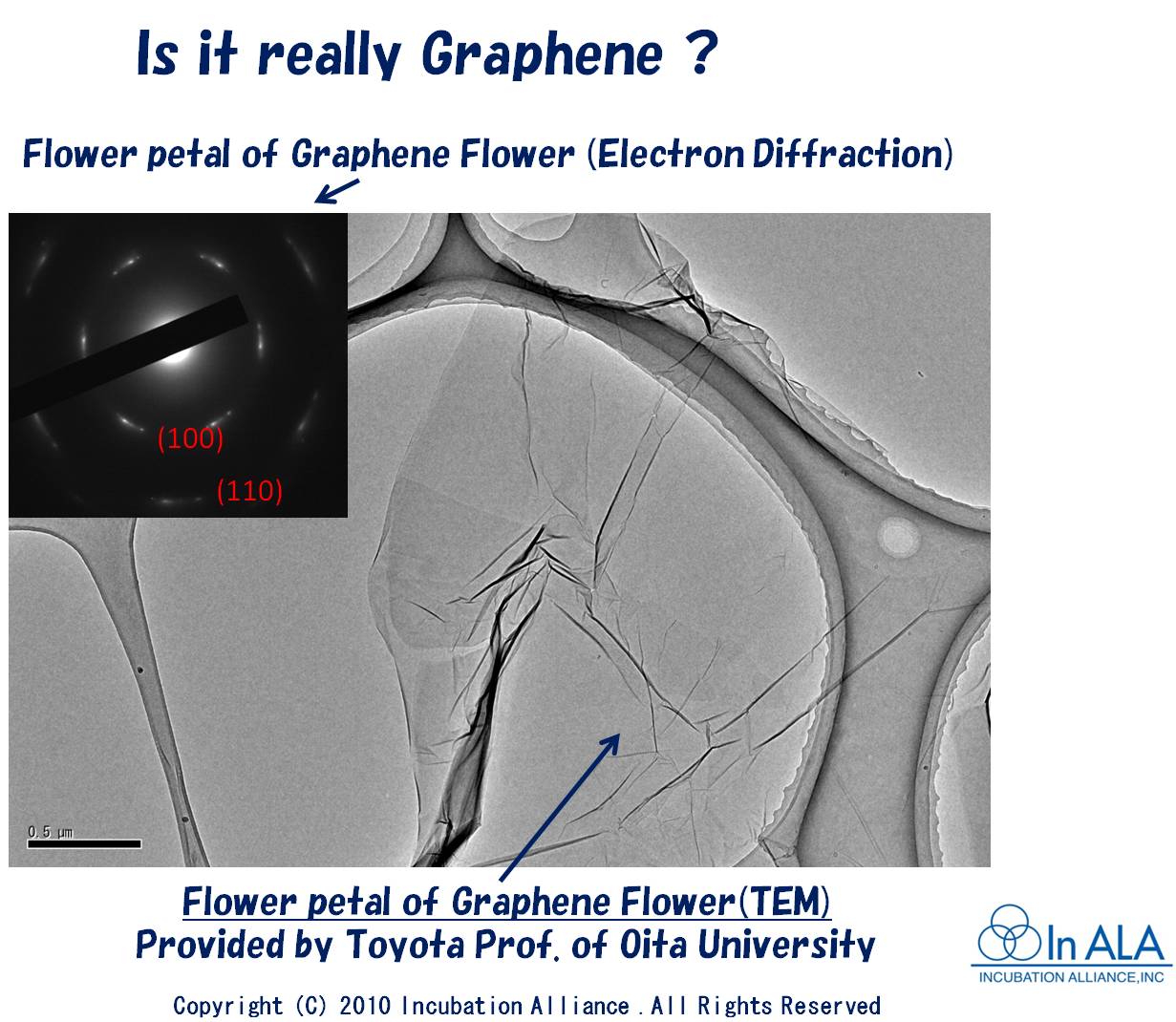 TEM and electron diffraction Figure: TEM and electron diffraction
---
◎Difference from graphite
---
InALA process can selectively synthesize graphene.
Figure: Difference between graphite and GRAPHENE FLOWER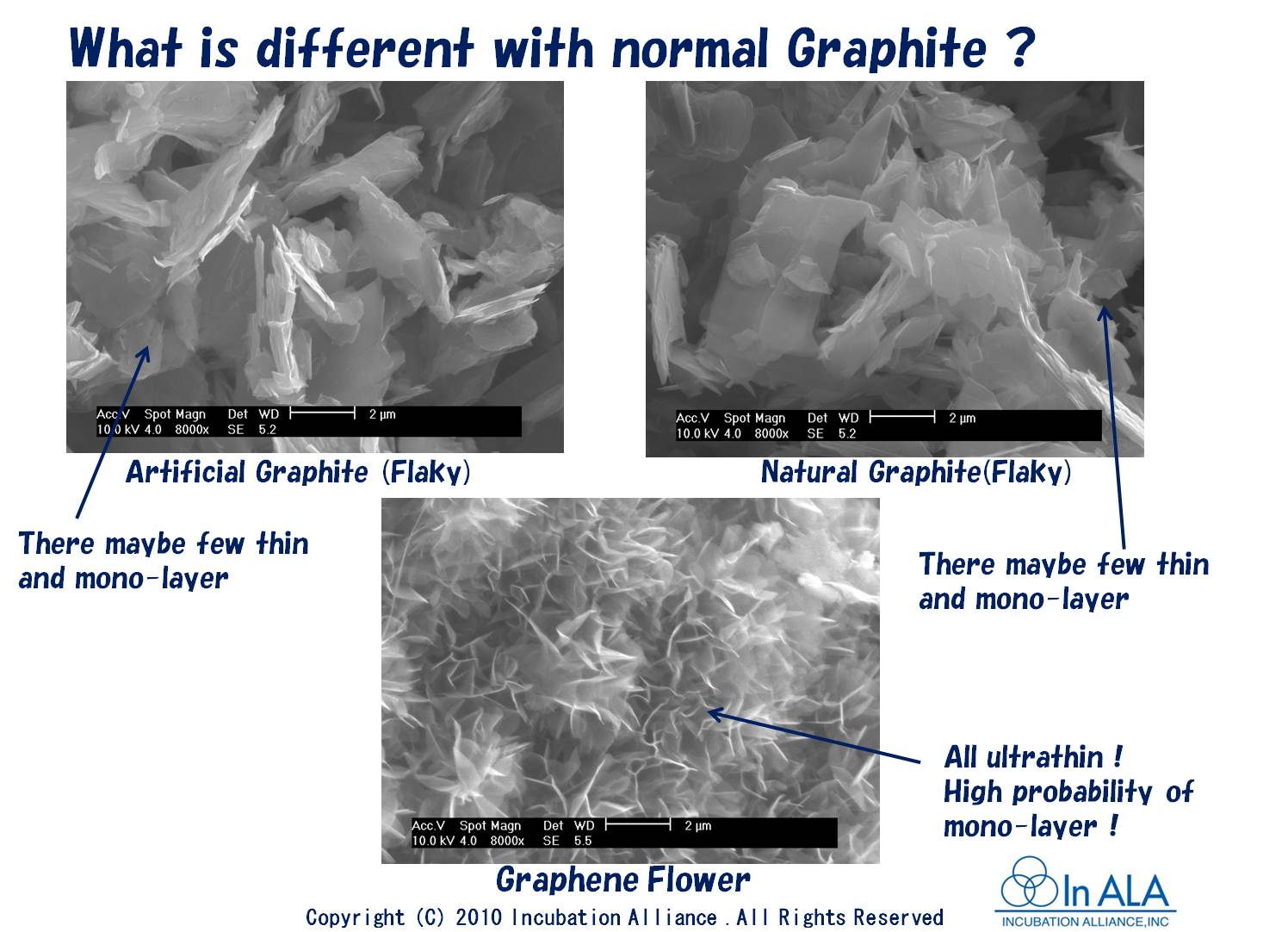 Fig. The difference between Graphite and Graphene Flower

Copyright (C) 2015 Incubation Alliance .All Rights Reserved